VEGAN CHOCOLATE CHIPS
Posted on: 20-10-2020 om 10:40:17 | Chocolade flikken
If you don't know what to do with your chocolate that left? or nothing at home for by the coffee?
These chips are very tasty and incredibly easy to make. It's a matter of melting and decorating with only 2 ingredients !!
With the Bonvita chocolate couverture you can make white and brown chocolate. Of course vegan gluten- and lactosefree.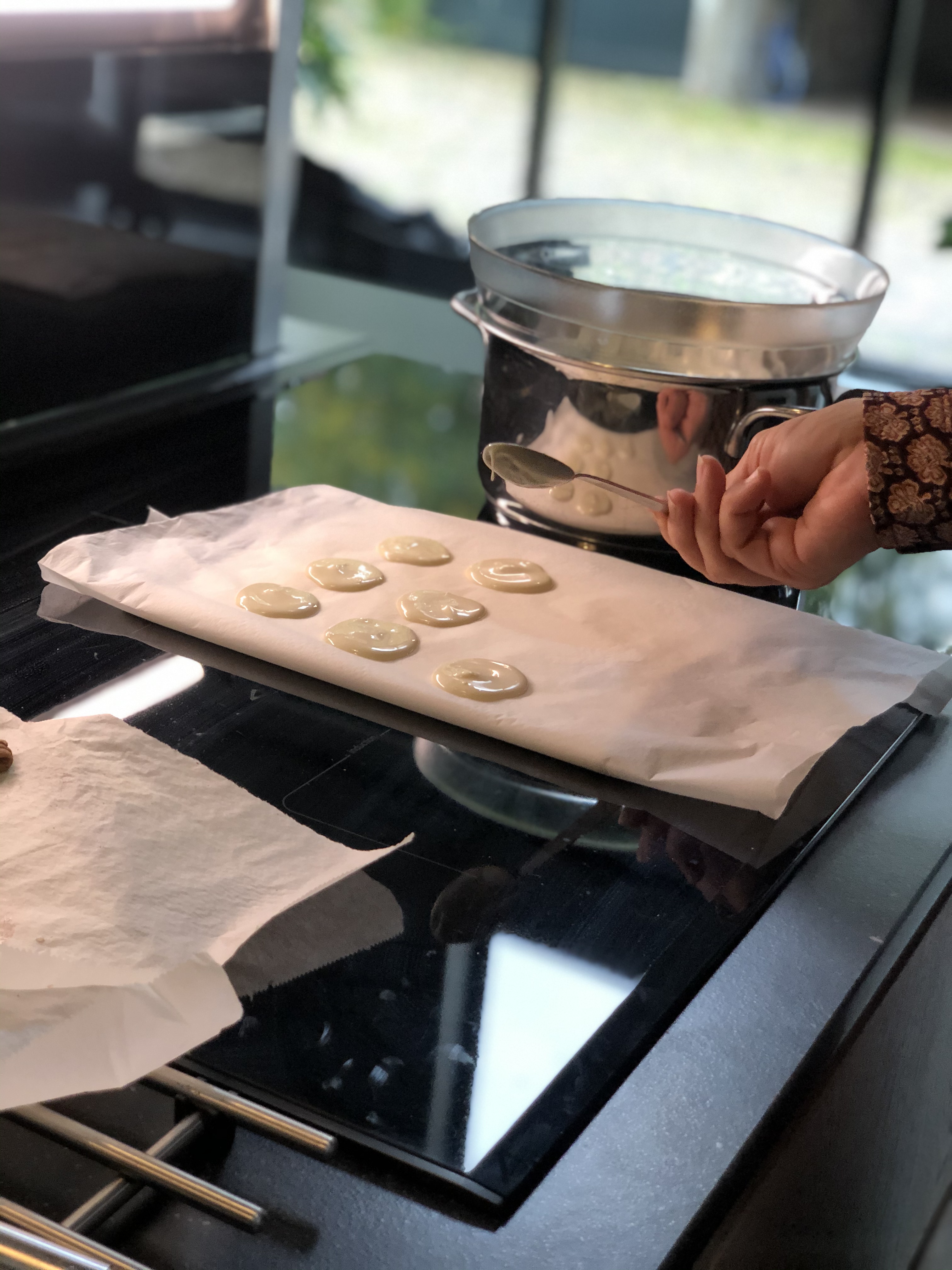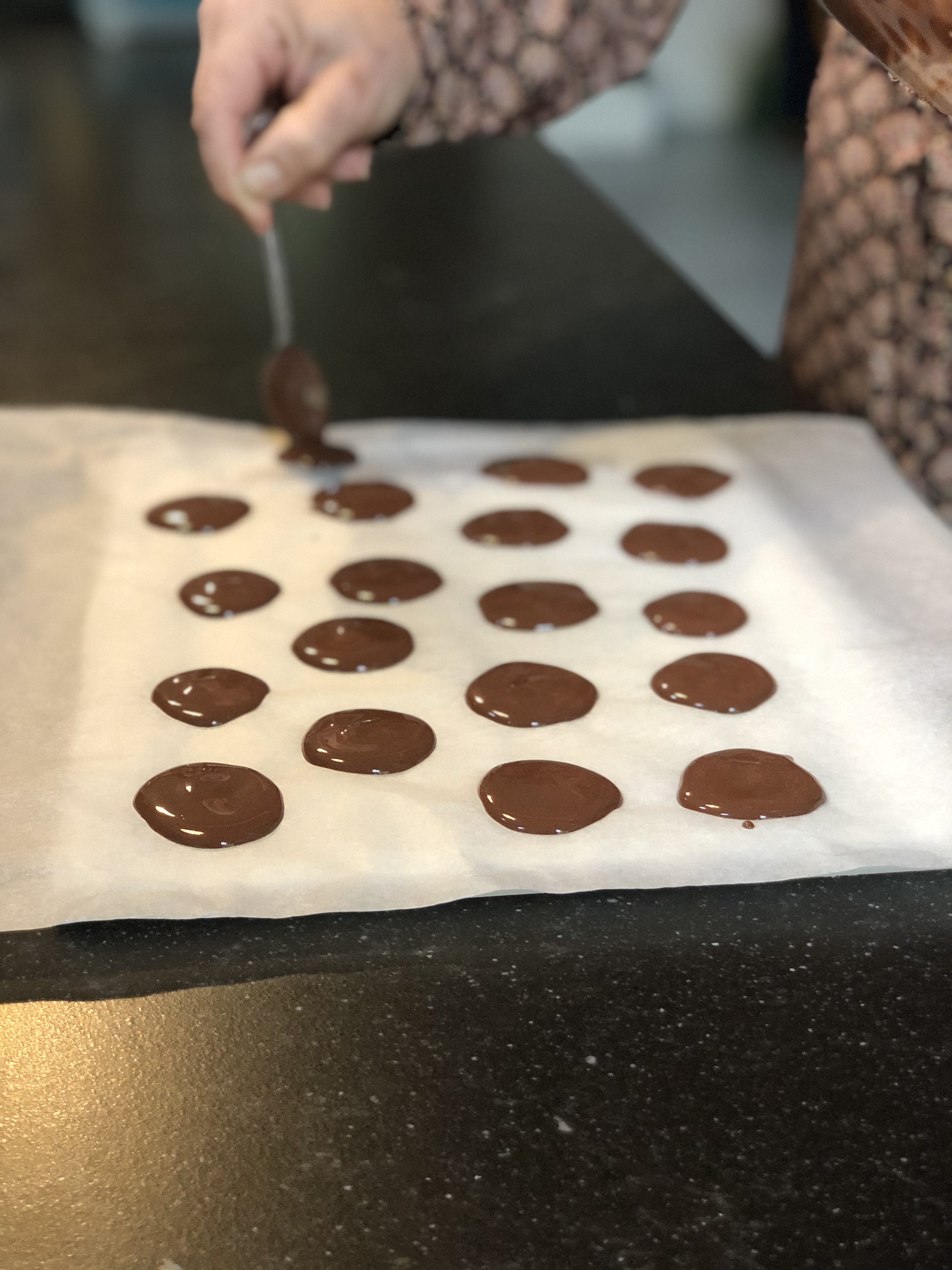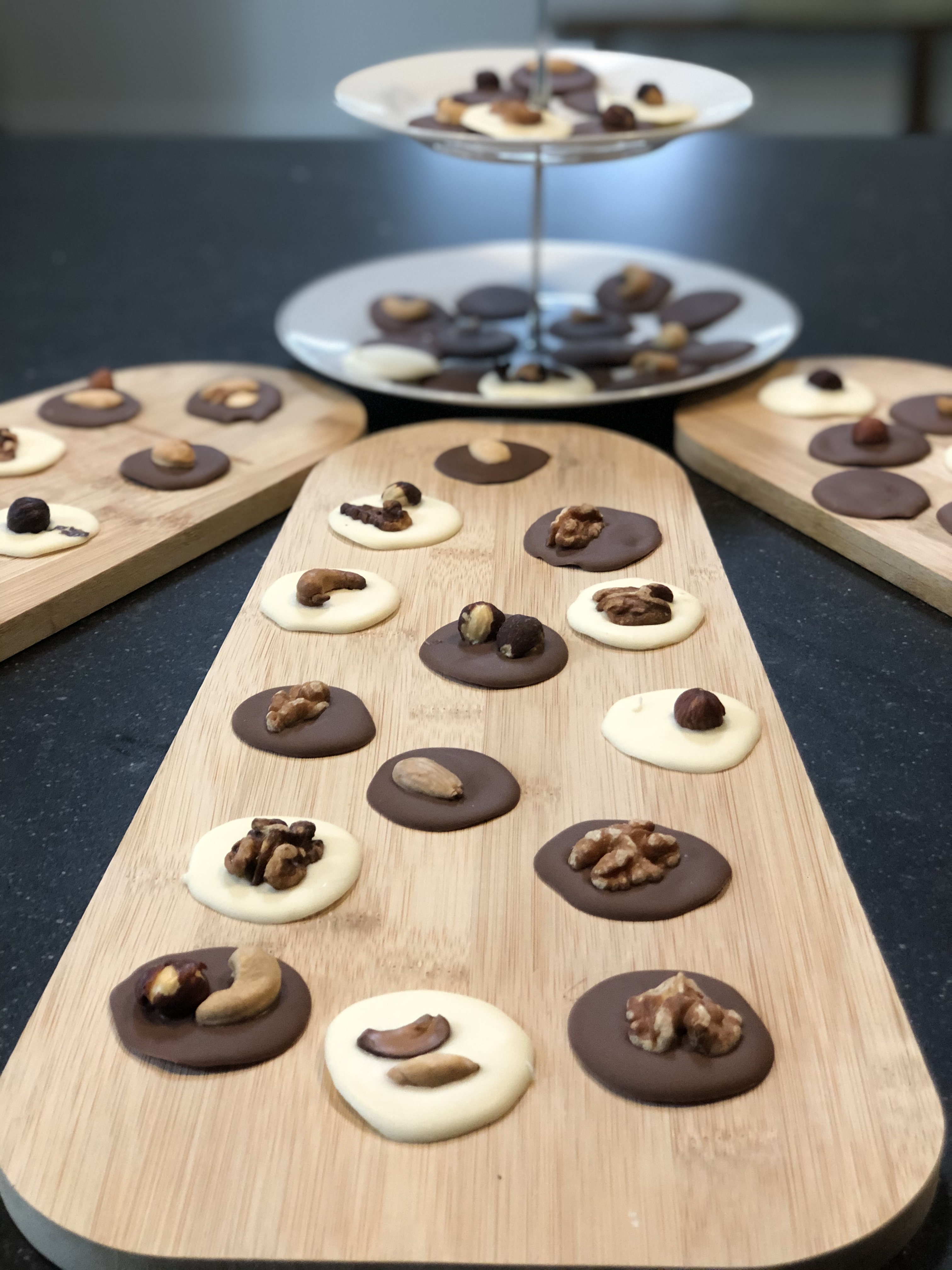 Ingredients:
200 gram Bonvita chocolate couverture (white or brown)
50 gram nut mix of your choice
Necessities:
Baking paper
Cutting board
Spatula
Spoon
Pan
Comeon
Baking tray
Oven
Preparation method:
Heat the oven to 175 degrees
Spread the nuts on a baking tray and place in the oven for 7 minutes
Remove the nuts from the oven and let it cool
Melt the chocolate au-bain-marie (description below)
Prepare a cutting board with parchment paper over it
Scoop the melted chocolate out of the bowl with a tablespoon
Place the spoon on the baking paper and let all the chocolate run off
Tap the a few times with the spoon so that all the chocolate runs off
Decorate and divide the nuts over the chips
Let the chips dry
Au-bain-marie:
Heat chocolate "au-bain-marie" to approximately 45 degrees.
At 45 degreescool back to 30.5 degrees at an ambient temperature of about 20 degrees. Use about 20% cold chocolate for this.
Take a sample with a knife and if the chocolate dries streak-free within 5 minutes, the chocolate is well tempered for a shiny result.
Back